Sponsors, Partners and Media Partners
sponsors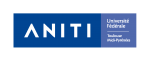 ANITI, Artificial and Natural Intelligence Toulouse Institute, is the interdisciplinary artificial intelligence institute of Toulouse. ANITI's activity is based on 3 main pillars: scientific research, training and contribution to economic development. Its specificity is to develop a new generation of so-called hybrid artificial intelligence, combining in an integrated way automatic learning technique from data and models allowing to express constraints and to perform logical reasoning. Bringing together around 200 researchers from universities, engineering schools and scientific and technological research organisations in Toulouse and its region, and around fifty partners. The strategic application sectors targeted are mobility and transport and robotics/cobotics for the industry of the future. ANITI is supported by the Toulouse Midi-Pyrénées Federal University, as part of the PIA3 future investment programme (Villani Plan).

Continental develops pioneering technologies and services for sustainable and connected mobility of people and their goods. Founded in 1871, the technology company offers safe, efficient, intelligent and affordable solutions for vehicles, machines, traffic and transportation. In 2020, Continental generated sales of €37.7 billion and currently employs more than 192,000 people in 58 countries and markets. On October 8, 2021,the company celebrated its 150th anniversary.
partners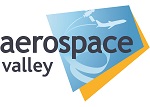 Aerospace Valley is the first world competitiveness cluster for aerospace sector, serving three strategic industries – Aeronautics, Space and Drones – and covering the Occitanie - Pyrénées – Méditerranée and Nouvelle Aquitaine regions. With its Ecosystems of Excellence - Embedded and Communicating Systems, Structure and Mechanical Systems, Propulsion and Embedded Energy, Data and Articficial Intelligence, Products and Services for the Industrie – Aerospace Valley drives a supportive, competitive and attractive community aimed at fostering innovation in order to serve growth. Ranking in the top 3 world competitiveness clusters for the performance of its cooperative R&T projects (among which 675 have already been funded), Aerospace Valley is in charge of animating a dynamic network of international reputation, composed of 825 members (industrial companies, research labs, training centres, universities and high schools, local authorities, structures for economic development). With regard to the embedded and communicating systems, the main strategic axis address automation and autonomy (incl. safety…), embedded electronics and software (incl. processing, power… and performance, safety, certification, reliability, miniaturization…), connectivity (incl. cybersecurity…), intelligent mobility.
ORGANISED BY

---
ERTS 2022 - IMPORTANT DATES
Abstract of Regular &
Short Paper submission (4 pages) : Sept.5th, 2021
Submission deadline
extended to October 3rd, 2021 (any time on earth)
Acceptance Notification : Nov. 18th, 2021
Regular Paper for review (10 pages) : Jan. 9th, 2022
Final Paper (Short and Regular) :
Jan. 30th, 2022
Congress (new dates): June 1st to 2nd, 2022





sponsors
ANITI

CONTINENTAL
partners
Aerospace Valley